Saxophone Lies: Put Up Or Shut Up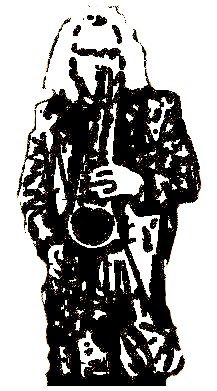 First, as a matter of full disclosure, I want to make it very clear that I do not believe in the Easter Bunny, the Tooth Fairy, or Santa Claus. None of these entities exist, and nobody has ever been able to offer any conclusive proof to the contrary. Unfortunately, the saxophone world is filled with equally ridiculous myths, perpetrated by posers and wannabes, and I would like to publicly "call their hand" and request conclusive evidence (not "my mama told me this when I was a baby") of their ludicrous claims, or simply request that they admit that they are liars and frauds. Not "mistaken". Liars and frauds. Here's a couple of items. There are plenty more.
THE ORIGINAL ADOLPHE SAX HORNS AND EARLY BUESCHERS HAD PARABOLIC BORES
OK, I've heard this for years. I've actually measured several original Adolphe Sax horns, and many Bueschers. Not a parabolic bore to be found. I've checked the original patent applications. There's no mention of a parabolic bore. I've asked every legitimate vintage horn dealer I know, and you guessed it: nobody claims to have actually seen such a bore configuration themselves. There is no mention of it in any Buescher advertising (curious….you would think they would heavily promote such a unique feature)…..why? I'll tell you why. It doesn't exist and never did exist. If anybody actually has one in their possession, please, publish clear detailed photographs.
POST WORLD WAR II SELMERS ARE MADE FROM RECYCLED ARTILLERY SHELL CASINGS AND THIS GIVES THEM A UNIQUE TONE
This lie is most often put forth by people who know absolutely nothing about instrument manufacturing and the materials used. There are many different varieties of brass. Not all are suitable for instrument manufacturing. The brass used in ammunition casings is far too soft and lacks resonance. If you have actual evidence to the contrary, please provide it.
There are many more lies out there……and we will deal with them at a later date