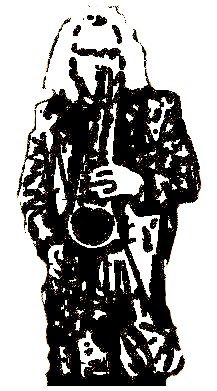 We offer a number of unique and very special services that you just won't find at other saxophone companies…..if you want more information about any of these services, just give us a call during our regular business hours (10 AM – 3PM CST, Monday – Thursday) at 504 – 324 – 3850 or use the contact form on this site to send an email. We're happy to answer all your questions, and tailor a program for your specific needs. Frankly, these are services you just can't generally get anywhere else…..
PRIVATE SAXOPHONE LESSONS
Steve has been teaching people how to play the saxophone since 1972, and has taught literally hundreds of people how to play and enjoy the saxophone. We have some students who have been studying with Steve for over 20 years. Weekly, one hour lessons are what we believe to be the best format. Lessons are available between 3:00 PM and 6:00 PM, Monday through Thursday (only) on a time available basis. There is almost always a waiting list for available slots
.
SAXOPHONE OVERHAULS
We do the finest custom overhauls in the world for the world's best players, using exotic materials and very unique techniques. Just about anything is possible, with the only limitation being your budget. We ONLY do overhauls, and are not available for minor repairs. Our services are not inexpensive, and due to a very heavy work load, those who are in a hurry are best served elsewhere.
SEMINARS AND PERSONAL APPEARANCES
Steve is available for seminars on saxophone history, design and repair. These events have been extremely popular with colleges, universities, professional organizations, and music stores. We try to restrict these appearances to weekends whenever possible. Call to discuss your specific needs, as well as fees and travel and lodging requirements.
SAXOPHONE DESIGN CONSULTING
As the foremost authority on saxophone design on the planet, Steve is available for fee based consulting on saxophone design for manufacturers. This has been a major aspect of our business for many years. We are happy to discuss your confidential design project and share our ideas.
ORIGINAL SAXOPHONE MAGAZINE ARTICLES
Steve has been the long term paid writer on the topic of saxophone design for each and every issue of The Saxophone Journal for many years, and has written articles for quite a few other music magazines. Let us know your budget and your requirements. He currently writes a regular column for every issue of Saxophone Today magazine.
SAXOPHONE APPRAISALS
What's it worth? Our Vintage Saxophone Value Guide is the industry standard, and has been for many years. Contact us for an appraisal of your specific instrument for insurance, sales, or just your curiosity. Appraisal fees start at $75
MOUTHPIECE REFACING AND REPAIR
We offer our clients full mouthpiece refacing, modification, and repair services. We generally prefer not to work on stainless steel mouthpieces.