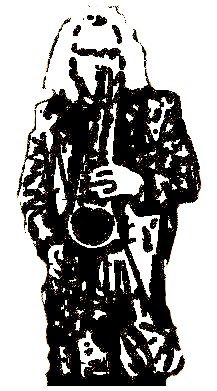 Through the execution of your order through Nation of Music, you agree to the following terms and conditions as a condition of sale:
All Sales are final

. Any returns must be pre-authorized by us, and any refunds will be in the form of

store credit only

.Any store credit authorized by us will expire 90 days from the date the merchandise is returned to us. There will be absolutely

no cash refunds

. Any deposits are non-refundable. Any allowed refunds will be less any fees and expenses incurred by us on the transaction. Any allowed returns must be received by us within five business days of delivery to you.

We do not send out merchandise "on trial" or "on approval"

. Any and all merchandise returned with our prior approval will be charged the greater of $30 or 15% of the purchase price as a cleaning and restocking fee in addition to all other expenses incurred by us on the transaction.

ALL ITEMS RETURNED TO US MUST BE SENT "ADULT SIGNATURE REQUIRED"

…..We have a real problem with package theft and mis-delivered packages, and getting our signature is the ONLY way to be certain that your package was received by us.
Customs duties, taxes, and international shipping expenses are the responsibility of the buyer. We will not alter prices on invoices to facilitate lower customs duties.
All warranty work is performed by us in our shop in New Orleans,

nowhere else
Instruments and accessories sold at a discount as "clearance" or "demonstrators" are sold

as is
Warranty applies to the original purchaser only, and proof of purchase is required for any claims
We reserve the right to refuse service to anyone for any reason
We reserve the right to require payment via bank wire for any transaction exceeding $500
Any claims of shipping damage must be made immediately to the carrier by the purchaser, and the carriers full requirements for claims abided by.
We make every reasonable effort to maintain all items in stock, but cannot be held responsible for delays caused by our vendors
Prices and specifications are subject to change without notice
Our preferred method of communication is email. We are rarely available to the telephone.
Some merchandise, such as necks, may require fitting to
your individual instrument by a local technician

.
All sales and warranties are made by Steve Goodson Woodwinds LLC or Nation of Music LLC, not by any individual or other company.
Saxophone Trial Policy
We're very proud of our saxophones, and are anxious for you to try one and see what we've been talking about. We also want you to be completely happy with your purchase: if you're not happy, then we're not happy. The following is the procedure we use for sending a saxophone out for you to try, along with our policies on these trials. To get started, all you have to do is "cut and paste" this entire document (including our complete Terms of Service found on this same page) into an email. Then, send the email, along with your shipping address and a daytime telephone number, with the following phrase: I understand these terms and completely agree with them as the subject line. When we get your email, we will send you the necessary information which will enable you to make payment via bank wire. We do not accept payment by any other method than bank wire. If you have any questions about our terms, or anything else for that matter, just call our office (504-324-3850) during business hours and we promise to answer all your questions, and if we don't know, we promise we'll find out for you. Here are the terms of our saxophone trials:
We will send a Super 400 alto or tenor, a Voodoo Rex alto or tenor, a Voodoo Master alto or tenor; a Model Six curved soprano, or a Bon Fils alto to you for the purpose of trial for purchase, subject to us having available inventory, to any shipping address in the continental United States (lower 48 states only) for a trial period of 72 hours. The 72 hour trial period begins when you sign for the horn, as evidenced by our UPS adult signature required shipping receipt.
Prior to shipment, payment of your sales invoice in full must be made via wire transfer to our bank.We accept no other form of payment than wire transfer. We do not accept credit cards or PayPal for instruments, although you may use your credit card to fund the bank wire to us. We will forward the necessary information for this transfer to you after you have sent us your acknowledgement and agreement to our trial terms and terms of service. We will ship your horn to you for trial when the wire has cleared our bank. We ship via United Parcel Service Second Day Air service only.
The period of trial is 72 hours. It is not 72 hours + 1 minute. This time limitation includes weekends, holidays, and even leap year. After exactly 72 hours, you own the horn. The time stamp on the UPS shipping receipt is the number we use for both the beginning and the end of the trial period.
If you decide you wish to return the instrument, you must first call our office during our regular business hours (504-324-3850) and obtain a return authorization number. We will not accept any returns that have not been pre-authorized by us and assigned a return authorization number. Any return shipments sent to us without the return authorization number as a part of the destination address will be refused and returned to the sender
All returned instruments must be in absolutely perfect condition, with no scratches, dents, or damage of any form or fashion, and must include all original accessories and packing. You agree that the final decision of the condition of the returned instrument by us is determined solely by us, nobody else, and you absolutely agree to abide by our decision. Any instrument returned to us damaged or missing any accessories will be considered sold to you.
If you do obtain a return authorization within 72 hours, and do ship the instrument back to us, you must ship via United Parcel Service (UPS) Insured 2nd Day Air Service (not ground service. Second Day Air only!), and no other carrier (including the U S Postal Service, Fed Ex, DHL, and all others , all of which are prohibited) and immediately provide us via email ([email protected]) of the tracking number. You are completely responsible for all shipping expenses, as well as for proper packing, including securing all keys against movement while in transit. Any risk associated with the pre-authorized return shipment is born by you and you alone.
When the instrument is received by us, we will immediately inspect it. If the condition is satisfactory, we will authorize a refund to you. This refund will be sent to you in the form of a company check, and we will deduct any and all expenses associated with transaction which were charged to us. We will provide you with a complete itemization of these expenses, and it will be mailed to you along with your check. If the condition of the instrument is less than absolutely perfect, we will immediately ship your instrument back to you.
You agree that these trial terms, along with our terms of service, constitute the entire agreement and that there are no additional terms or exemptions to any of our terms published on our website with respect to this transaction.
You acknowledge that Steve Goodson Woodwinds LLC has made every possible effort to disclose all the terms and agreements related to this transaction, and that you have the opportunity to contact an officer of our company via telephone (504-324-3850) during regular business hours to discuss any and all questions you have concerning our policy, and that no information has been intentionally concealed or withheld from you.
You acknowledge and agree that the trial period may, at our sole discretion, be withdrawn, discontinued, or denied for any reason that we believe appropriate, and that the reason for denial may not be disclosed.