Ebay HATES Saxophone Sellers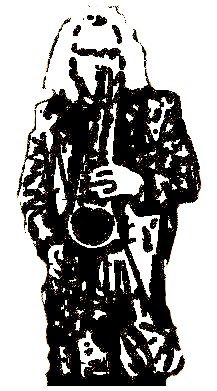 The recent policy changes at eBay have made a bad situation worse if you're a seller. If you allow returns, you must now give buyers 14 days! You must also give refunds only as cash refunds or exchanges, no merchandise credits.
Couple this with all the other eBay BS such as no feedback for buyers, requiring PayPal for payments, and you've got a no win situation.
PayPal is a division of eBay. If any dispute arises, PayPal always defaults to the buyer. Trust me, they have nobody at PayPal who knows anything about saxophones, nor anybody who cares to listen.
We've had all sorts of problems and here are a couple of horror stories from the days when we sold horns and/or expensive accessories on eBay:
a guy bought a 1949 "Big B" Buescher bari from us, and returned it WITHOUT the neck….eBay sided with him, saying we should give him partial credit because he returned "most" of the horn….fortunately, this one was during the days when we could require payment via bank wire, so we had the money and kept it.
a guy in the UK bought a 30M tenor from us that had been modified and had a Selmer thumbrest installed. There were VERY clear pictures of this on the listing. we fully disclosed it in the listing, but he claimed "not as described" , but fortunately, he had paid via bank wire……
we sold a neck for a Mk VI to a guy in Germany….the horn was 60 years old. The tenon was not at original spec (surprised?)….this PayPal customer got his money back and never returned a $400 neck, claiming our neck (tenon was at original manufacturers spec) was "not as described….
we sold a tenor case to a guy in Maryland for his Yamaha…..he claimed the case was "not as described"…..he kept the case AND got his money back….thanks, PayPal
I could go on and on, but I won't…..eBay is doing just fine without my business….they have no reason to care one way or another if I am happy or not…..we still sell small, inexpensive, non-adjustable items on eBay but nothing else….we won't take PayPal or credit cards for any transaction over $500…..sure, we miss some business, but it keeps my blood pressure down……they make the rules in their house, and I respect that…..